Rat Pack, Soul and All That Jazz Show
For retirement parties, corporate meetings, community organizations,churches and retirement communities or any group that appreciates the "music of the greatest generation". Looking for live entertainment for a show? "... a lively show featurimg a lot of audience interaction." John and Gary perform the music, share stories and trivia about the legends that shaped the popular music of the 20th century.
We have taken the best classic material from our musical reportoire to create a 2 man, 1 hour musical variety show. This is the perfect vehicle for two multi instrumentalists to perform on a variety of instruments switching instruments on just about every tune. Instrumentation includes vocals and piano by John and Gary plus trumpet, guitar, banjo (usually simulated) and violin plus numerous studio instruments allowing full orchestrations when desired. John and Gary each contribute their original arrangements for the show. By writing our own arrangements we are able to control the pace of the show keeping upbeat tunes lively and all tunes much shorter in duration than we would perform for dancing or in a jazz or lounge setting. Although we can customize our show for just about any theme our "Great American Music Tribute" has become extremely popular and is growing more popular with each performance more than doubling our bookings from year to year over the past two years. For hot Latin style numbers we often get the audience in the act playing shakers, cow bells We even take the risk of asking for requests during our "StumpThe Band " segement

Typical musical selections include crooner favorites by Frank Sinatra, Nat King Cole, Tony Bennett and Dean Martin. John performs in the style of Louis Armstrong both vocally and on the trumpet. Gary (possibly a distant couisin to Elvis) frequently performs a tribute to the "King Of Rock and Roll." Since our band started out performing at a Shakey's pizza parlor we often include a banjo routine and ask the audience to sing along. A recent addition is the performance of light classics such as Gershwinn's "Summertime" featuring Gary on the violin.

As you might expect this show is very appealing to audiences (50 plus) that grew up with the "Great Music" but we are finding that younger auidiences enjoy the show as well.

Contact Information: John Pyatt (cell): 314 313 5278 Gary Presley (cell): 636 448 2914 Band Email: subandstl@gmail.com
Copyright: Sound UnLimited LLP, Chesterfield, Missouri
---
Powered by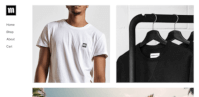 Create your own unique website with customizable templates.